Lys Vietnamese
Translation's website
Prestige, Professionalism, Precision and Promptness!
Quality is always our top priority!
Your best choice of a Vietnamese language service provider!
Best solutions to bridge your language gaps!
Our commitment to your success!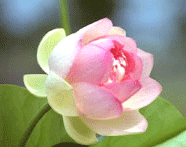 Services:
Lys Vietnamese Translation takes great pride in providing our clients with a comprehensive range of services:
On a completely confidential basis.
Languages:
We offer the above services with 16 languages pairs:
European Languages

English

Vietnamese

French

German

Italian

Spanish

Portuguese
Czech

Dutch

Russian

Asian Languages

Chinese (Traditional and Simplified)

Vietnamese

Japanese

Korean

Laotian

Thai

Khmer

Burmese
Other languages on requests
Areas of Expertise:
Banking, Financial, Business, Economics.

Legal, Law, Politics.

Marketing, Telecommunication.

Information Technology, Software, Hardware.

Technical, Engineering, Machine & Equipment, Safety Mandates, Safety Training, Manuals, User-guides.

Construction works, designs, drawing.

Medical, Dental, Health Care.

Chemical, Auxiliaries, Material safety datasheet.

Education, Training materials.

A wide range of books, business and personal letters, brochures, contracts, certificates, diplomas, etc.
Following are some of our Recent Published Works that might help you learn more about our service as well as our quality:
West London Tram (53,000 words).

Memoir (36,000 words).

Tyco's Guide to Ethics (30,200 words).

General Election in US (partial of 23,146 words).

HMP_Prisoner_Booklet (14,000 words).

www.globaltestmarket.com (12,000 words).

Vietnam Eximbank Modernization Project (Banking materials and bank modernization software package) (1,000,000 words)
and a great numbers of projects we have been undertaking for both domestic and oversea clients.
References are available on request.